We provide centrifuge calibration services for the Life Science Lab
Calibration Lab performs calibration services for all types of centrifuges. We help our Life Science clients maintain proper centrifuge operation by calibrating the revolution speed, temperature, and timer functions.
Centrifuge
In the Life Science lab centrifuges play a critical role in sample preparation.
Centrifuge calibration is an important component of quality control in GMP and GLP settings. Improper centrifugation speed and time can have subtle to dramatic effects on your process and sample quality. Calibration Lab provides centrifuge calibration for universities, clinical-, biotechnology-, and pharmaceutical companies.
A centrifuge calibration consist of three paramaters, speed, time and temperature. We use a certified and ISO 17025 calibrated tachometer, high accurate digital thermometer and stopwatch to calibrate on-site your laboratory centrifuges to comply with GLP-, pharmaceutical guidelines and factory standards.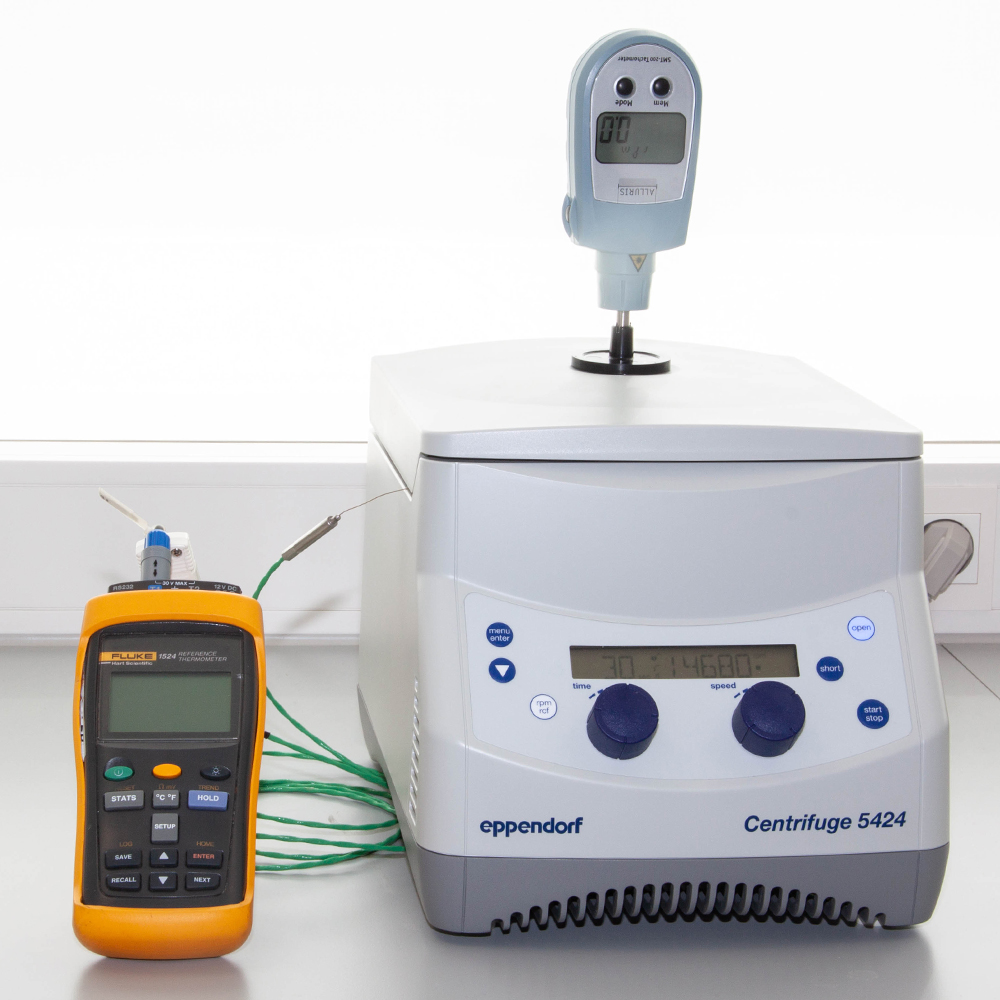 Getting in touch is easy
Book your service and calibration with us today, of for any questions you might have.